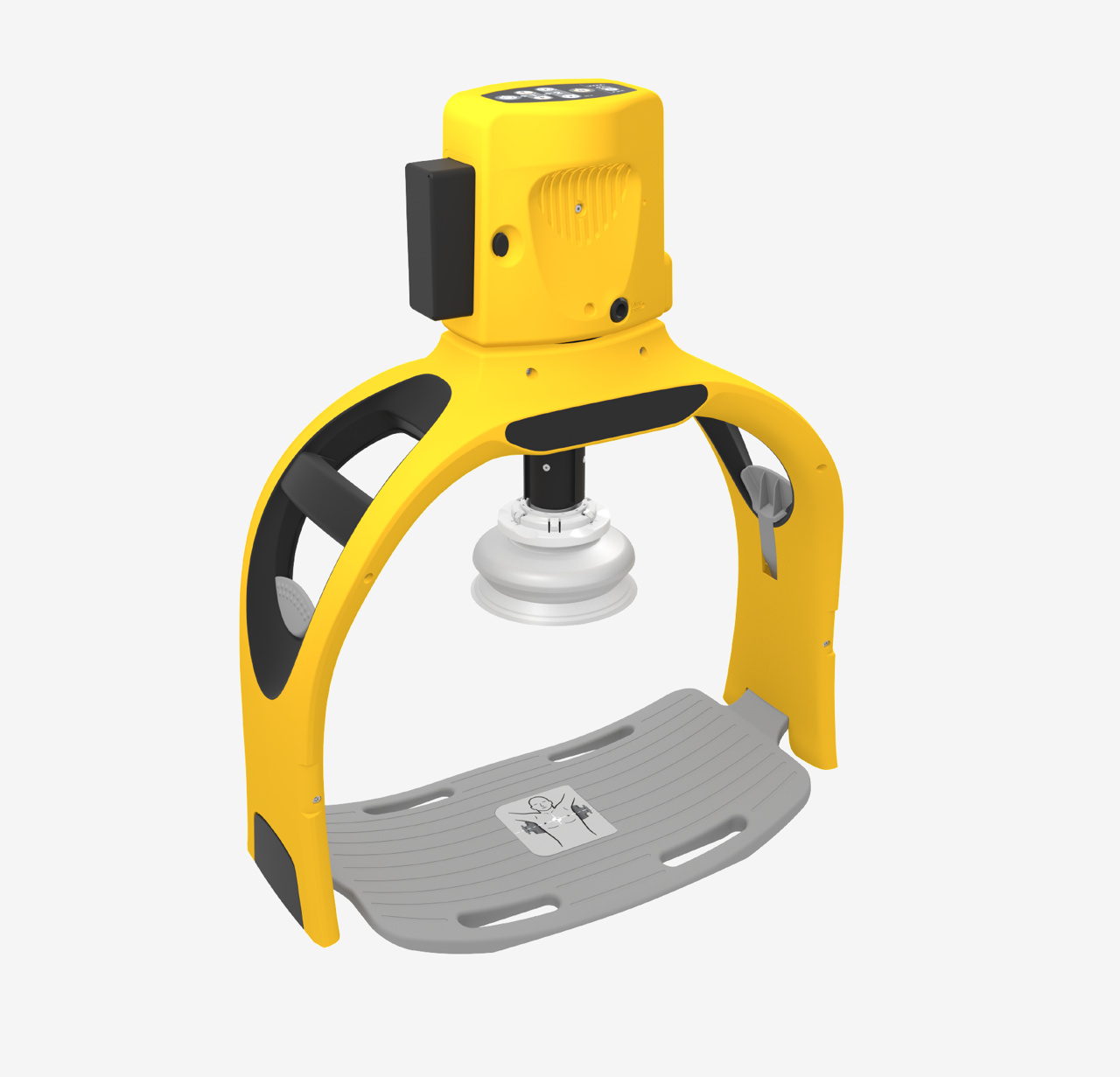 New suction cup piston design helps generate consistent compression depth in and out of the hospital setting
Integrated Frame & Backboard
The integrated backboard and lightweight frame design allow for consistent and effective compressions. Secure the patient's arms and the device during transport.
Give uninterrupted compressions for 60 minutes, that's 33% more than competitive devices
When traveling with the ARM XR in the carrying case, the unit measures 21x19x11 in. (53.3x48.3x28 cm.) and weighs 16.4 lbs. (7.5 kg.) with the battery pack.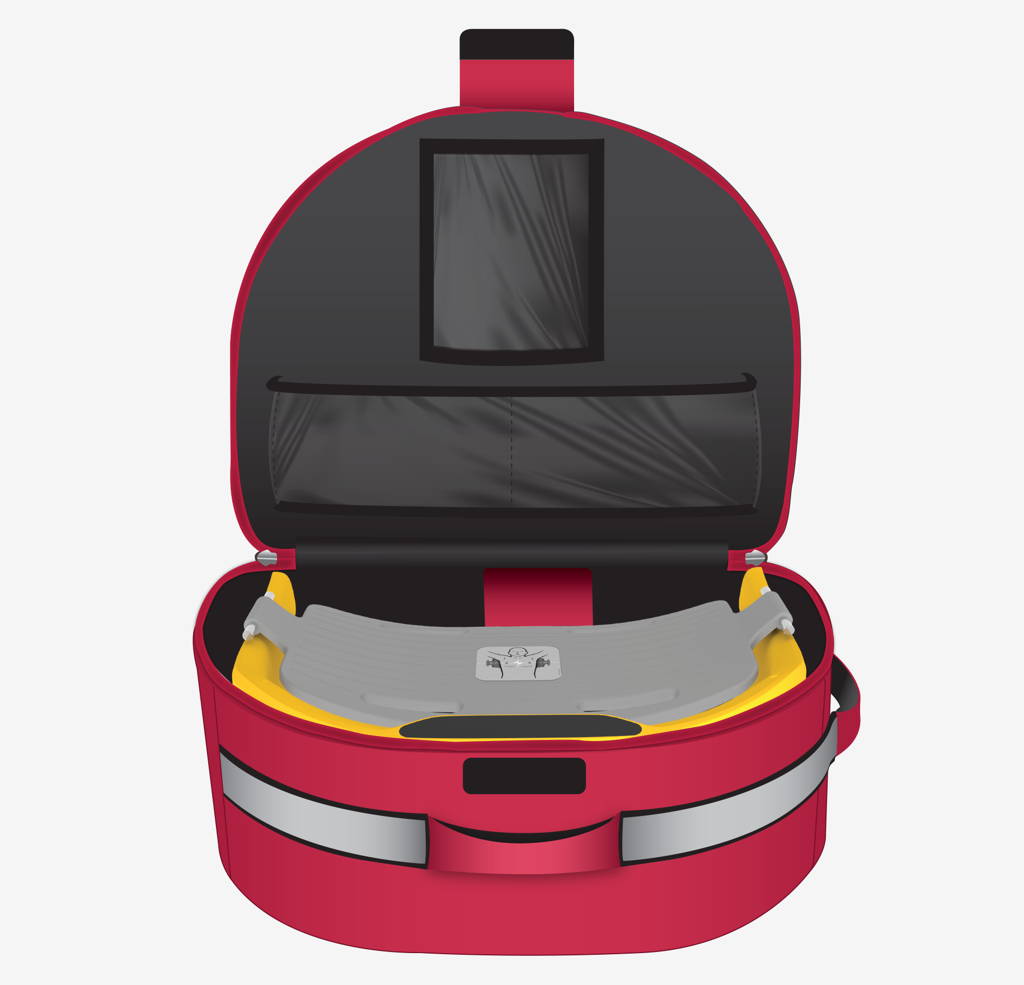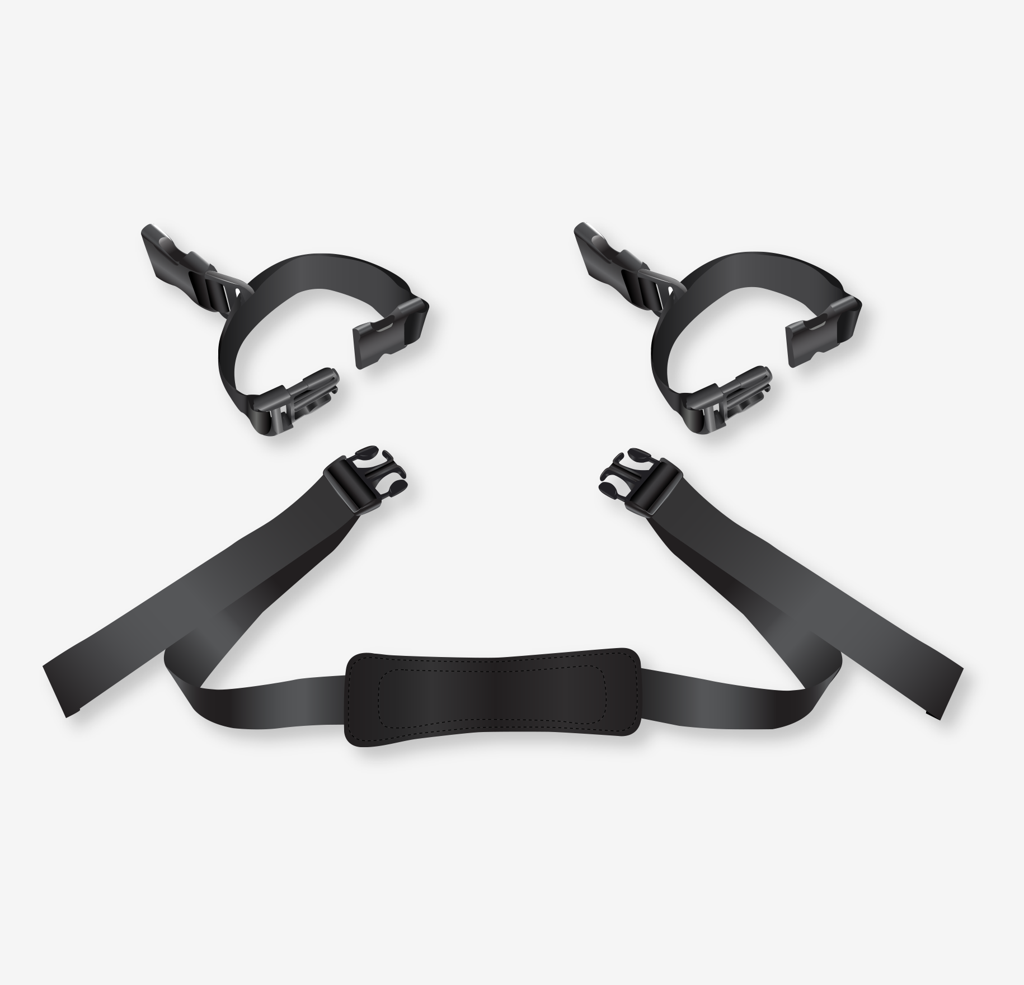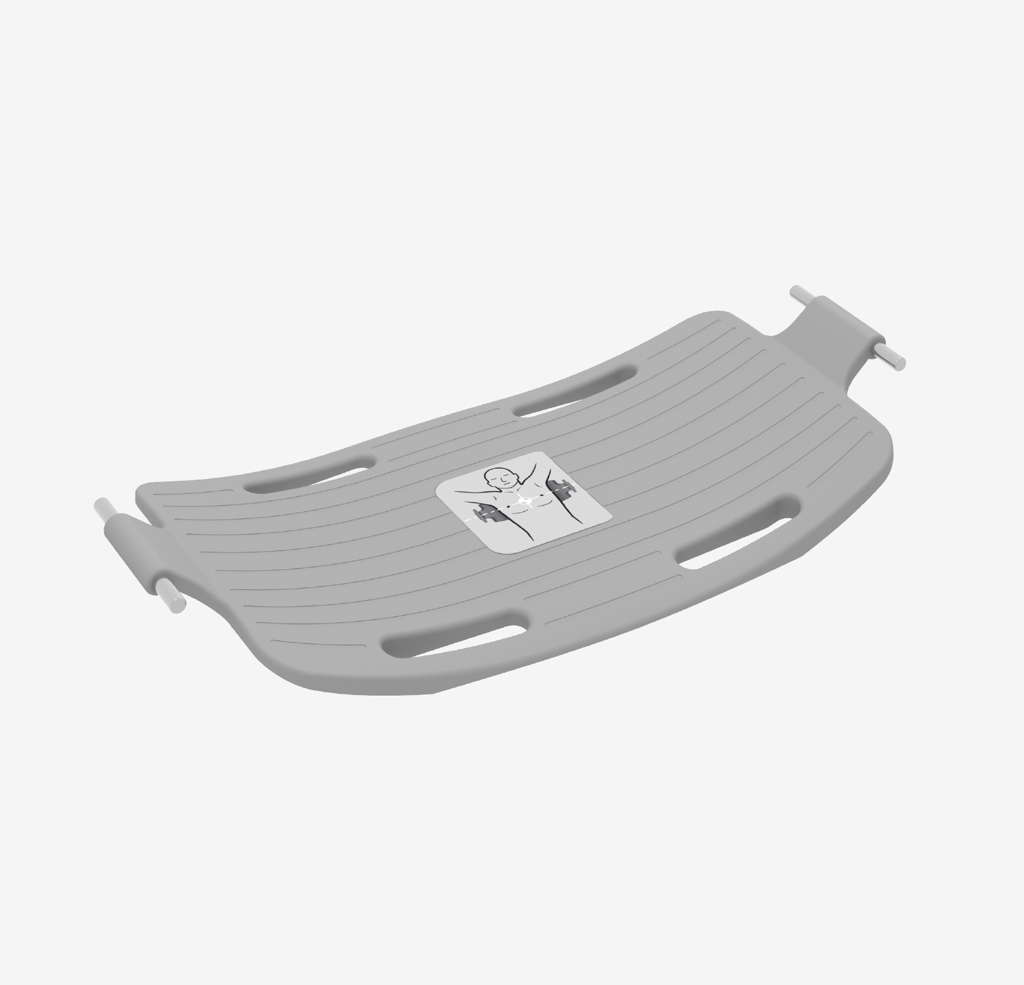 AC Power Adapter & Battery Pack
Compression Modes
Different compression modes on the ARM XR allow you to find the right compression frequency that suits you. Modes included are continuous mode (for continuous compressions) and Protocol Mode (gives 30 compressions followed by a 3-second ventilation pause).
Compression Depth
Available compression depth of 1.5 to 2.4 in. (38 to 60 mm.) ±0.1 (±2 mm.) and a target compression depth of 1.8 to 2.2 in. (46 to 56 mm.)
Compression Frequency
100 to 110 ±1 compressions per minute
Compression Duty Cycle
50% ±5%
Pressure Pad Release
In order to allow for chest rise, the pressure pad moves up to 0.6 in. (1.5 cm) above the start position at every compression.
Assembled Size
25 x 20 x 9 in. (63.5 x 50.8 x 22.9 cm.)
Carrying Case
21 x 19 x 11 in. (53.3 x 48.3 x 28.0 cm.)
Weight w/ battery pack
16.4 lbs. (7.5 kg.)
Adult Patients Eligible for Treatment
Chest Width: 17.5 in. (44.4 cm.) maximum
Chest Height: 7.4 to 12.7 in. (18.8 to 32.3 cm.)
Use of the RMU-2000 ACC device is not restricted by the patient's weight
Model Number
AC Power Adapter: RPM-2000
Battery Pack: RBP-1000
AC Power Adapter Rated Output
24.0VDC (±5%)
AC Power Adapter Input Voltage
100 - 240VAC, 50/60Hz nominal
AC Power Adapter Input Current
1.5A
Battery Type
18.0V, 5600mAh, Lithium-ion Rechargeable, recyclable
Battery Pack Operation Time
1 hour (nominal patient) (typical with new battery at 25°C
Battery Pack Charge Time
- Less than 3 hours in ACC (typical with new battery at 25°)
- Less than 2 hours if charging one battery pack in optional external battery pack charging station (less than 3 if charging two battery packs)
Design Standards
Meets the applicable standards of :
- IEC 60601-1
- ANSI/AAMI ES60601-1
- CAN/CSA C22.2 60601-1
- IEC 60601-1-2
Leave your information below to be the first to receive pricing and availability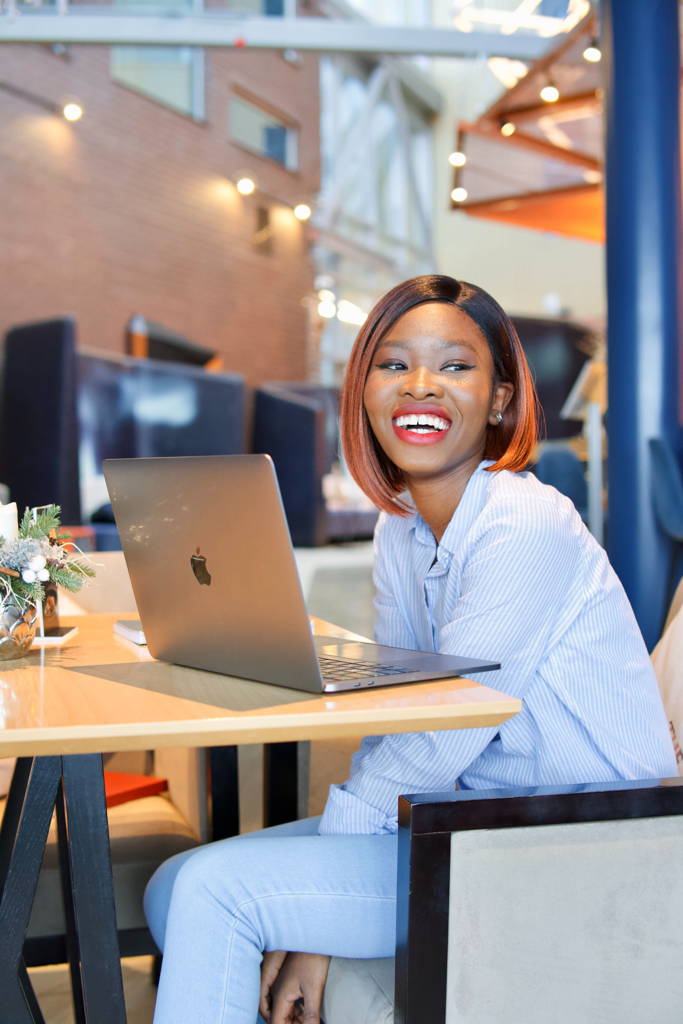 Mon. - Fri.


8 AM - 6 PM CST