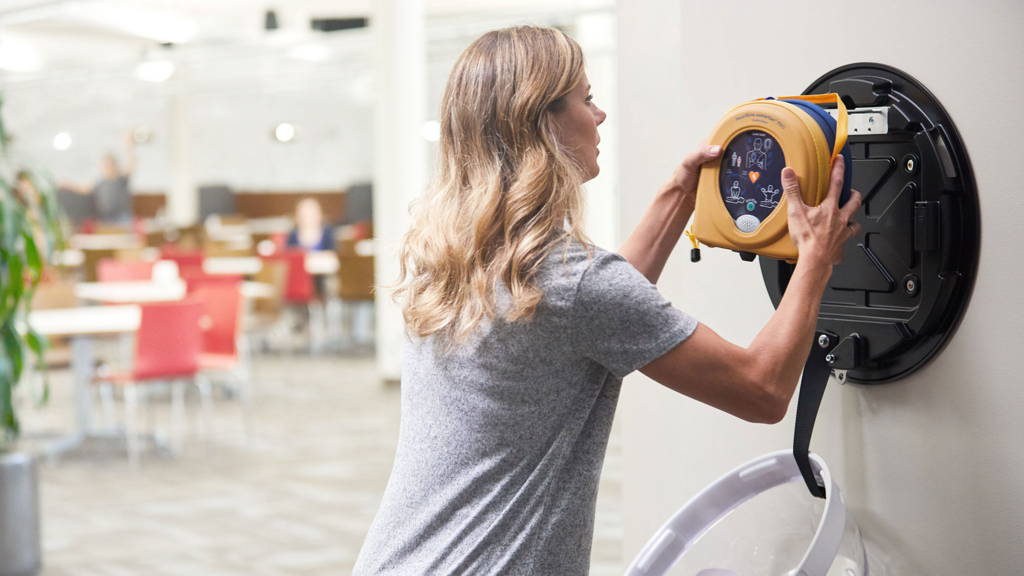 HeartSine's innovative SAM AEDs are highly portable, contain industry-leading environmental protection with IP56 rating for protection against dust and water, and have a low cost of ownership. Remotely monitor your SAM AED with the available HeartSine Gateway for WiFi connectivity. The innovative Pad-Pak and Pediatric-Pak combines the battery and electrodes into a single-use cartridge with only one expiration date to keep track of.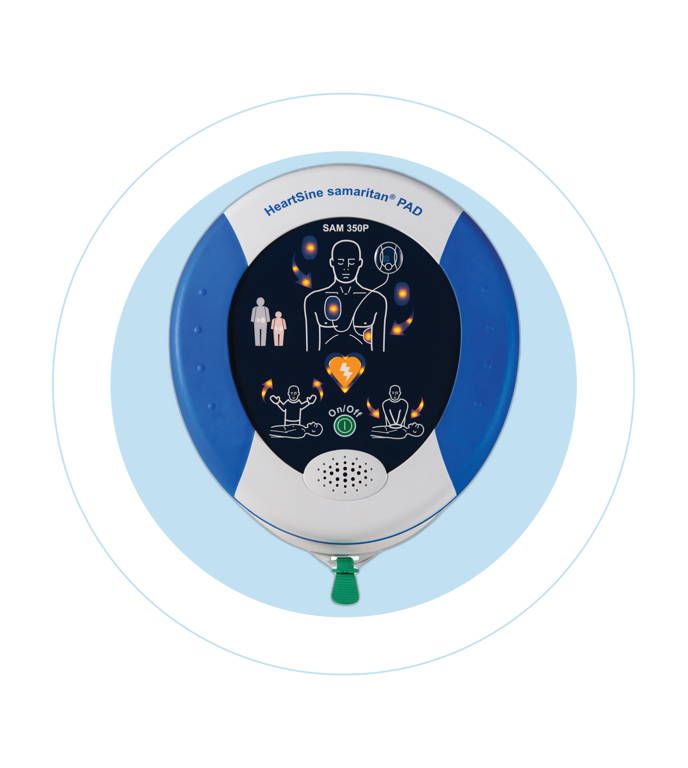 HeartSine SAM 350P is the entry level AED in the SAM family with its visual and verbal prompts to guide you through the resuscitation process during a cardiac emergency. It's compact design allows it to be used in many settings like at home, schools, shopping centers, and more! It's simple interface makes it easy to save a life, simply just turn on the unit and you're unit is ready to assist you every step of the way.
The HeartSine SAM 360P AED takes everything from the SAM 350P AED one step further by being a fully-automatic AED. If a shock is needed, the fully-automatic functionality allows the unit to deliver the shock after analyzing the victim's heart rhythm. Regardless of who the rescuer may be, you can be assured the SAM 360P AED will guide anyone during a cardiac emergency.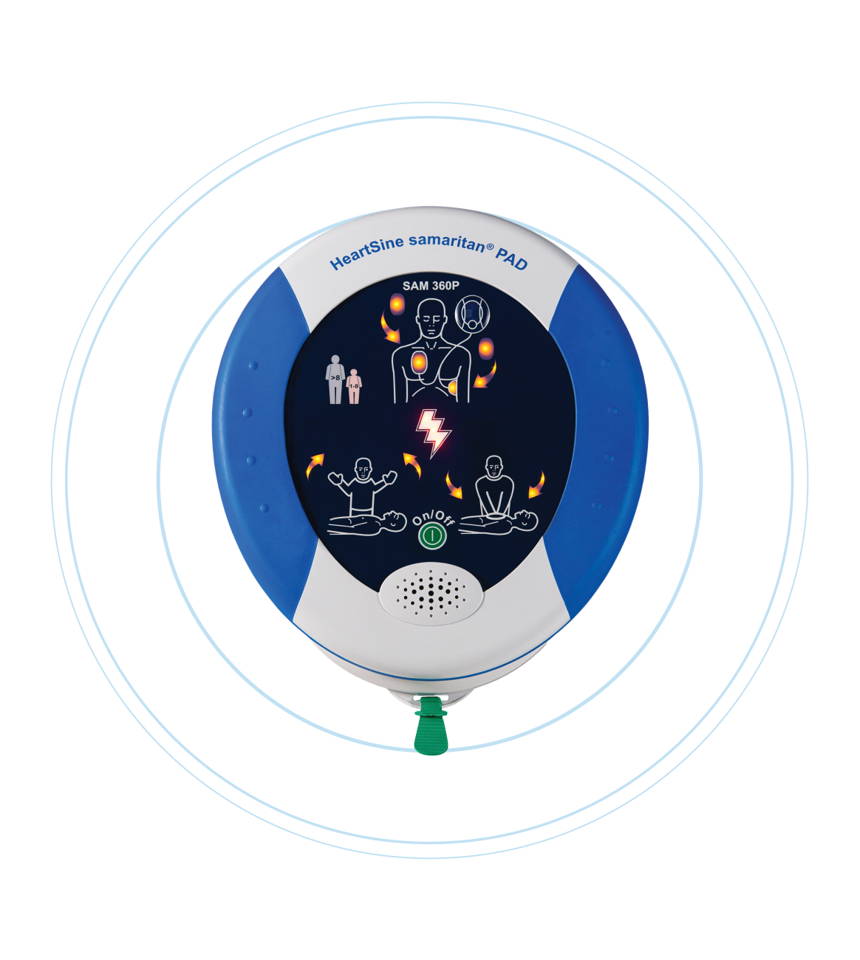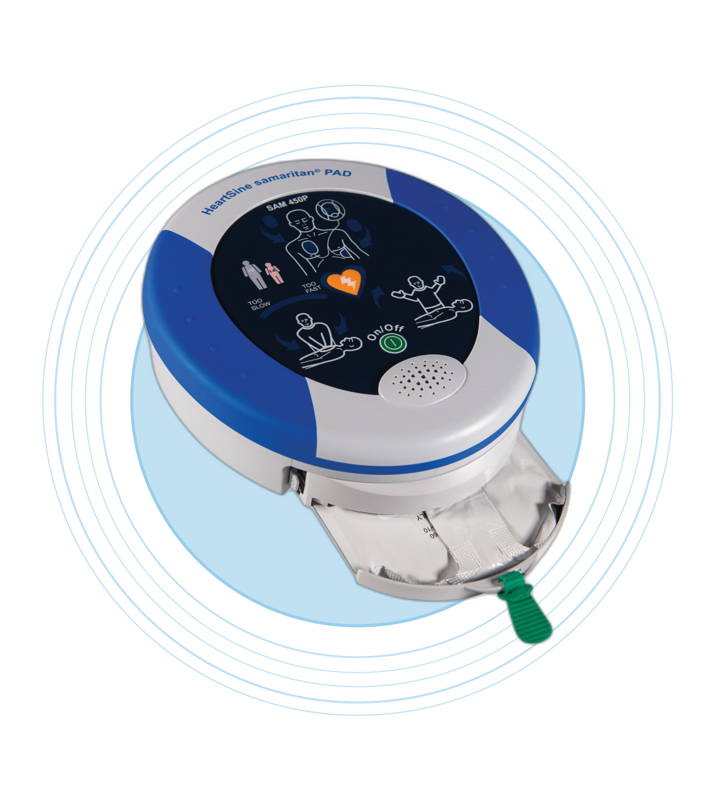 Improve CPR delivery with the HeartSine SAM 450P with HeartSine's CPR Rate Advisor. The semi-automatic SAM 450P gives visual and audible CPR feedback, the rescuer will be directed by the AED to ensure proper high-quality CPR is being given to the victim. HeartSine's advanced technology is packed into the compact unit and sits at under 3 lbs.
Connect to better protect
The HeartSine Gateway allows you to connect your HeartSine SAM 350P, 360P, and 450P AEDs to your local WiFi network for advanced remote monitoring. Remotely monitor your HeartSine units to ensure they are rescue-ready when a cardiac emergency emerges. Settings such as universities and facilities with multiple floors/building have seen the benefits of remotely monitoring their AED units, so why not start today?
Find the perfect Defibtech AED for you
9.21 in x 7.25 in x 1.9 in
9.21 in x 7.25 in x 1.9 in
8.0 in x 7.25 in x 1.9 in
*Pad-Pak and Pediatric-Pak are the combination of the electrode pads and battery integrated into one single-use unit.
Give us a call or leave a message, we will work closely to ensure that you are taken care of by one of our professionals.
info@aedprofessionals.com