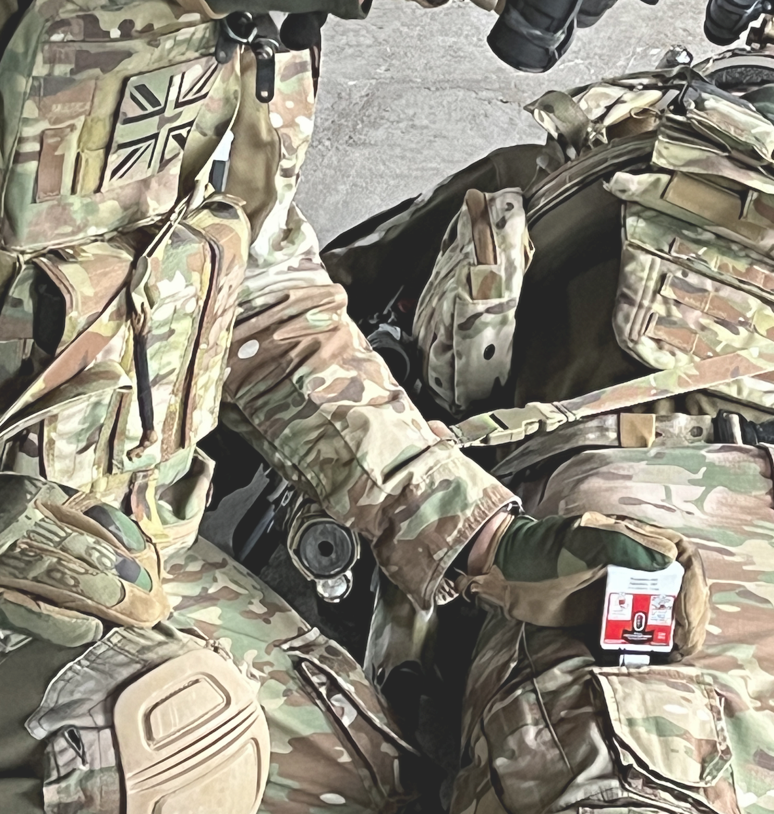 AED Professionals Presents:
Rapid Opioid
Countermeasure
System (ROCS)
Naloxone Auto-Injector 10 mg (NAI 10 mg) is a Rapid Opioid Countermeasure System (ROCS) that helps protect military personnel, firefighters, EMS, and police officers from lethal exposure to opioids. Synthetic opioids like fentanyl and carfentanil can pose a devastating threat to the protectors of our communities. Having access to a point-of-injury countermeasure is a major step forward to ensure their safety.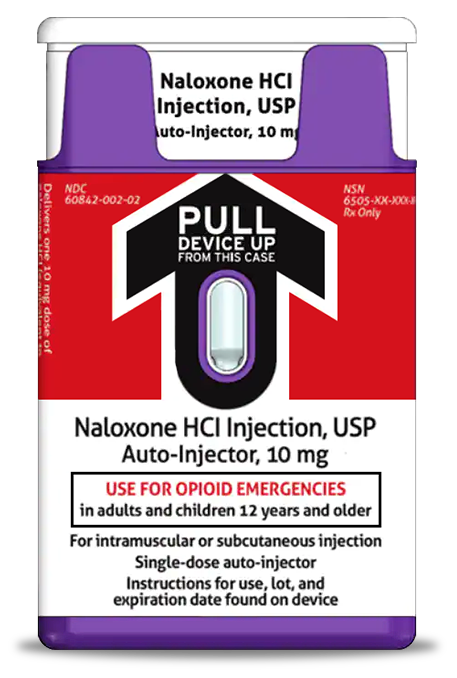 Pull the injector out of the case, pull off the red safety guard, and place the black end of the auto-injector against the outer thigh.
At the size of a credit card and only at approximately 58 grams, the small form-factor allows it to be easily carried by professionals.
The NAI 10 mg is gas powered and contains a fully-automatic retractable needle system (23 gauge needle).
Passed all U.S. Department of Defense military standard durability tests.